Michael Cook, PLA, CLIA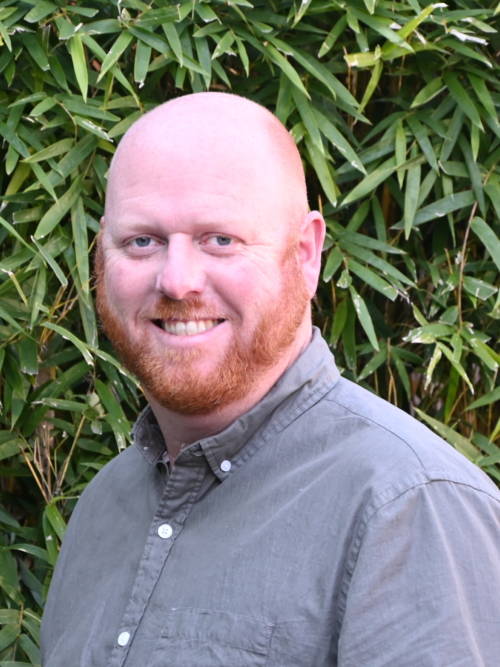 mike@integrapla.com
Office: 707.545.5235
Mobile: 707.483.6464
Principal Landscape Architect, California #5123
Registered Landscape Architect, Nevada #916
Registered Landscape Architect, North Dakota #104
Certified Landscape Irrigation Auditor #83677
CLARB Certified Landscape Architect
California Parks & Recreation Society, Affiliate Member
Being an experienced Landscape Architect, Michael has provided his design experience to a wide range of clients. During his more than eighteen years of professional landscape architecture experience, Michael has worked with clients in both the private sector (multifamily residences, tourism, residential and commercial developments) and public sector (downtown master-planning, urban design, redevelopment planning, parks and recreation sites, creek and river restoration, habitat restoration). Michael is registered as a landscape architect in California, Nevada and North Dakota. He is also a Certified Landscape Irrigation Auditor and is fluent in the efficient design and installation of irrigation systems throughout California. Michael is very involved in his community of Sonoma County, but especially Santa Rosa.
Before creating INTEGRA+ with Ric, Michael was Vice President of Firma Design Group (a planning, civil engineering and landscape architecture firm), Principal of Michael A. Cook Landscape Architect, and previously worked as a project manager and senior landscape architect for several North Bay Area landscape architecture firms. Mike is a Principal Landscape Architect (PLA) and Certified Landscape Irrigation Auditor (CLIA), and is well-versed in collaborating with agencies throughout California, Nevada and North Dakota. His knowledge of city planning, design guidelines and municipal codes throughout California, as well as experience with LEED (Leadership in Energy and Environmental Design) accreditation and Model Water Efficient Landscape Ordinances (MWELO) helps clients achieve their goals, while respecting the site.
Mike is a registered landscape architect and a member of the Irrigation Association and Council of Landscape Architecture Registration Boards (CLARB). In addition, he has been actively involved with the Social Advocates for Youth (SAY) and the Santa Rosa Metro Chamber of Commerce. Additionally, Mike is an elected Trustee of the Rincon Valley Union School District Board of Trustees.
In Mike's spare time, he enjoys his two young daughters, golfing, and travel.

It takes less time to do a thing right than to explain why you did it wrong"
Values
Integrity/Honesty – Truthful, sincere, honesty, objective, fair, appreciative and authentic.
Innovative – Creative, imaginative and excellent.
Dependable – Client focused, communication, responsive, reliable, accountable and unfailing.
Sustainability – Environmental sensitive, local sources.
Collaborative – Helpful, reassuring and produce by twoor more parties working together.


I AM INTEGRA+.